Paypal Payments
Thank you for your donation.
Who's Online
We have 195 guests and no members online
Rehoming
*Due to the current recession, Paphiakos Medical Team is offering free birth control not only for strays and unwanted animals but also for the animals we rehome. Charges are only made for Disease Control. Animals are rehomed free of charge
HOW MUCH DOES IT COST TO RE-HOME A DOG?
Vaccinations ans microchip - €150
License from Municipality – €20
Spay/Neuter free of charge

HOW MUCH DOES IT COST TO RE-HOME A CAT?
Vaccinations - €90
Microchipping (Optional) - €35.10
Spay/Neuter free of charge

We do not charge for the dog/cat but a donation
would be much appreciated
The above charges apply payable in advance of collection of the animal, even if the animal has already received treatment etc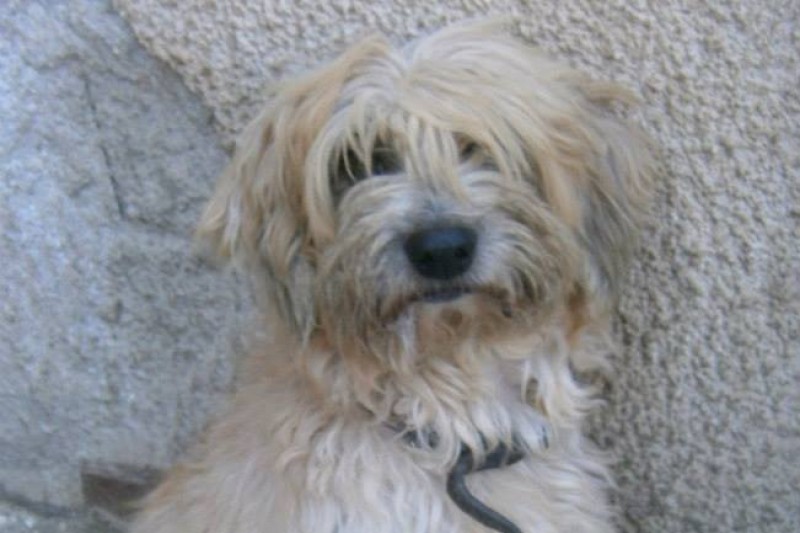 URGENT APPEAL!! Little 8 month old Phoenix is getting depressed! She is on treatment now as she started to get sick but our main concern is her mood. We have some wagging of the tail here and there but she mainly sits all day in a corner. We try to spend some time with her, cuddle her but we believe she needs more people as well as us us to show her love! At the moment she needs to feel special, we need to give her a reason to be excited, to look forward to the next day. Good mood is a great medicine for the health, so if her mood improves, her health will improve quicker as well. Please any one who is a Volunteer please come over and spend some time with her. You can take her out for a walk, give her some treats, or even bring with you a toy to play with her. Anyone who is not a Paphiakos Volunteer but is an animal lover and would like to offer some love to these animals please contact our clinic (26946461) or stop by and register as a Volunteer. It doesn't cost anything except some of your time. Your interaction with some dogs can actually change their life. For any animal lovers who are unable to help because you are abroad or for other reasons. PLEASE SHARE far and wide so we can find a forever home for her!   Latest Update 8-2-15.........A big thank you to people who have responded to our appeal for help towards little Phoenix and the time they spent with her. Little Phoenix responds now better to treatment as her mood started to change. Now, when she sees people she stands and wags her tail. We still put her inside the house daily for a couple of hours, giving her plenty of cuddles, and love showing her that she is special and it is worth keep trying to get better!  Everyone is welcome to come and visit Phoenix as she still needs a lot of love like the rest of our doggies!!!
During the last 13-14 months, more than 65 of our dogs found a loving home across the world. Now they live a happy life that all dogs should have. Some of these dogs carry a disease for life and they still found a home, others have only 3 legs, others are deaf, some of them have been victims of animal cruelty, some others used to be hunting tools and some more have been waiting in the shelter for years for a home! Thanks to kind people around the world, they had a second chance! No matter what past they might carry with them, their lovely families helped them to leave it behind and start over. KEEP SHARING OUR ALBUMS ON FACEBOOK AS THERE ARE STILL HUNDREDS of DOG and CATS WHO ARE ALSO WAITING FOR A FOREVER HOME! THIS CAN ONLY HAPPEN WITH YOUR HELP! THANK YOU TO ALL WHO HAVE HELPED, CONTRIBUTED, REHOMED, FUNDED THESE DOGS! BECAUSE OF YOUR KINDNESS THEY ARE HAPPY!
Some of our Residents living at the Shelter